Episode 4 of Season 1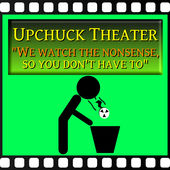 With your hosts Jay Zippo, Hazelnut and special guest Nikki Notaro.
Thank you to Lisa B for her article contributions!
Interested in Love & Saucers? Upchuck Theater does a great break down of it, follow them here!
iTunes
Our subject matter is about haunted prisons and it includes some of the more interesting in-mates and oddly named locations. Like "The Hole."
Find out more at Midnight Hollow!